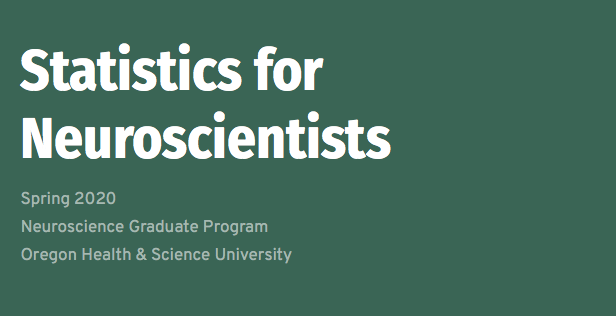 Description
This is a full quarter course that teaches the basics of image processing, statistics, and machine learning using Bioconductor. It consists of an RStudio.cloud workspace and online lectures.
Learning Objectives
Learn and execute the basic steps of image analysis in R/Bioconductor.
Assess whether image processing algorithms are working correctly.
Understand basic spatial statistics and how to assess null models of spatial data.
Execute and Interpret basic spatial statistics on data that are involved with fluoresence microscopy analysis.
Citation
BibTeX citation:
@online{laderas2020,
  author = {Ted Laderas and Ted Laderas},
  title = {NEUS 643: {Stats} for {Neuroscientists}},
  date = {2020-04-01},
  url = {https://laderast.github.io//edu/2020-04-01-neus-643-stats-for-neuroscientists},
  langid = {en}
}

For attribution, please cite this work as: